I have given same picture two time.So if its not seen properly in first image, see second.--------
-----------------
First I took the old Fuel Temperature sensor off of the fuel pump and replaced it with the new one. Was pretty self explanatory. Here is a picture of the fuel pump with the old FTS partially removed.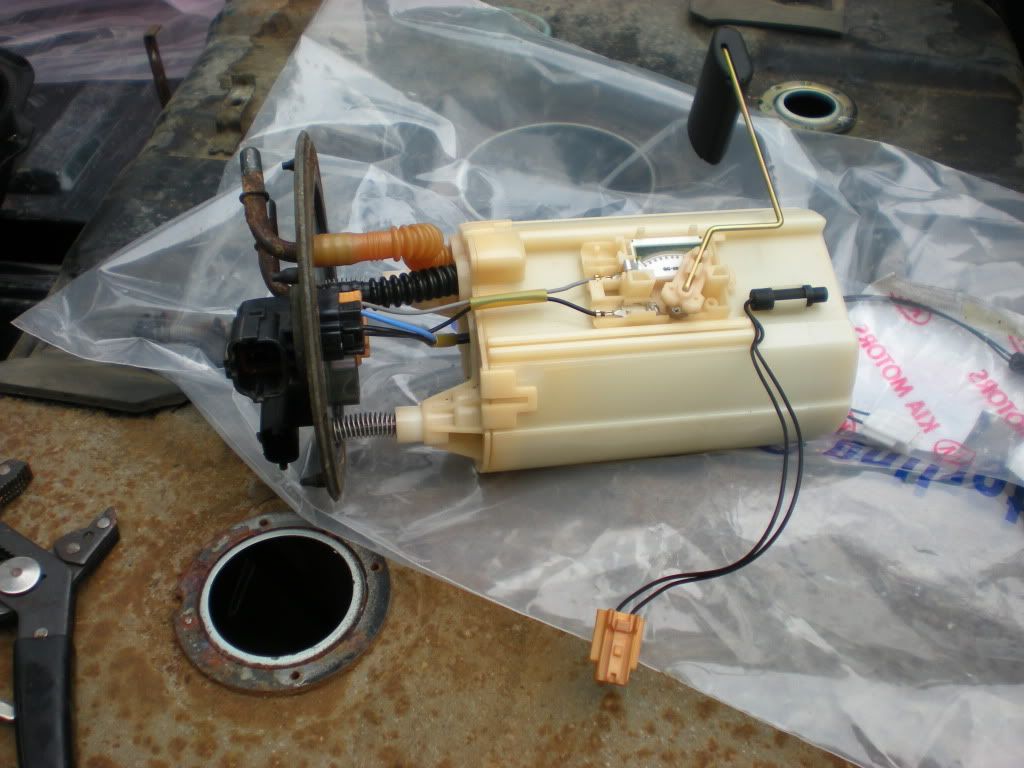 Next I uninstalled everything from the old tank and installed it on the new tank, using the new screws. One more screw broke off in the old tank during the process, oh well, glad I bought the new screws. I noticed that the new tank did not come with the foam/rubber pads so I tore them off of the old tank and adhered them to the new tank using some 3M adhesive I bought at Napa.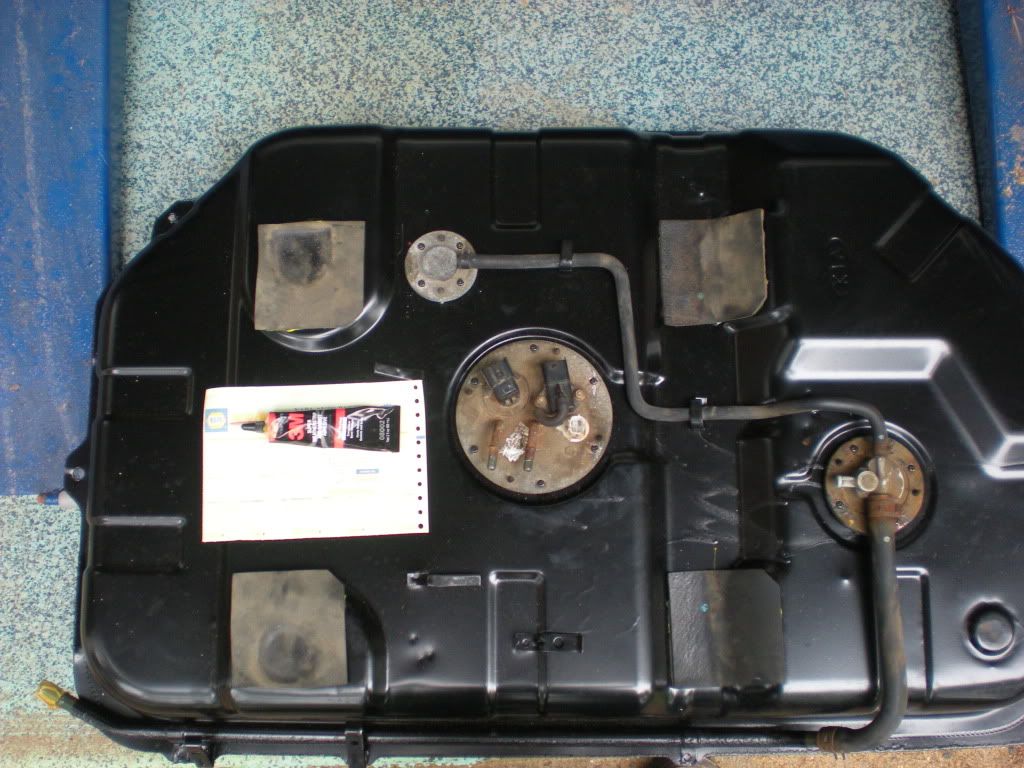 I mounted the tank back in the van, connected the fill tube, the vent, the fuel lines and screwed the straps back down. It went in nice and tight. I also went back into the van and reconnected the wires and the fuel lines and closed up the covers.

I poured gas back in the tank that I siphoned from the old one and fired her up. Everything worked fine.